Hello, I made a criss cross card using Harley & Haley from Saturated Canary.
I don't use digis much, but I just love this one & had to have it.
I have used a netting from the ribbon girl on this card, white & pink. The ribbon is also from the ribbon girl.
I have used stickles on the image around the edge of the skirts & some flowers.
I have used a stick pin & flowers from wild orchid.
The charm is from Inky Impressions.
I have kept the pull out card very simple, just added a bow, ribbon & flower.
This card will be entered into the following challenges: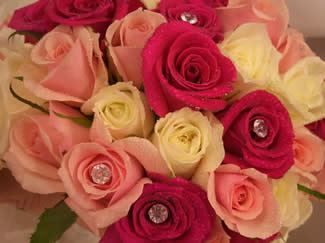 Just Inspirational has a photo this challenge to inspiration you
All the best
Kerry